The St. Petersburg School of Economics and Management, National Research University Higher School of Economics (HSE SEM) invites you to submit your research proposals and papers for the second edition of its international scientific event "Analytics for Management and Economics Conference" due to be held in St. Petersburg on September 27-28, 2019 (AMEC 2019).
Submissions close
Days
Hours
Minutes
Seconds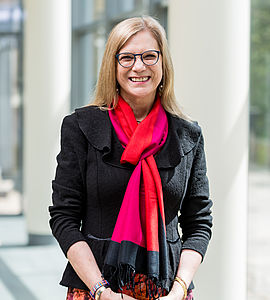 Elizabeth Rose
Professor of International Business at the University of Leeds, a Visiting Professor of International Business at the Aalto University School of Business (Finland). Elizabeth has ongoing interests in the internationalization activities of service-sector and smaller firms. She is an elected Fellow of the Academy of International Business (AIB). Elizabeth was the founding chair of the AIB's Australia and New Zealand Chapter (AIB-ANZ, now AIB-Oceania), and is a past President of both the Australia and New Zealand International Business Academy (ANZIBA) and the Association of Japanese Business Studies (AJBS). She has also been Chair of the Strategic Management Society's Global Strategy Interest Group. Beth has chaired the Research Committee of the Academy of Management's International Management Division, and is now a member of the Division's Executive Committee; she will serve as Chair of the Division for 2018-2019.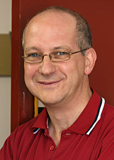 Yishay Yafeh
Professor, School of Business Administration, the Hebrew University, Research Fellow, Centre for Economic Policy Research (CEPR), Member of the Scientific Committee, European Corporate Governance Institute (ECGI). Yushay serves as an Associate Editor for Pacific Basin Finance Journal and as a Member of Editorial Board for Journal of Banking Regulation and Review of Development. He is also an Academic Consultant, Bank of Israel Research Department.
Hilmar Schneider
Prof. Dr. Hilmar Schneider is the Director of the Institute of Labor Economics (IZA) in Bonn, Germany, one of the globally leading research institutes in the field of labor economics. He is also an honorary professor at the Faculty of Language and Literature, Humanities, Arts and Education of the University of Luxembourg. During his career, Prof. Schneider has been successfully acting at the interface between economic research and policy advice, which is well documented by numerous research reports, journal articles, presence in the media as well as his advice to the German government. He has published in European Economic Review, Journal of the Royal Statistical Society, Review of Income and Wealth, Economic Letters and other renowned journals.
Conference Key topics
Submissions are encouraged from, but not limited to the following tracks:
Empirical economics, firms and industry studies
Quantitative corporate and international finance
SMART marketing and customer analytics
New HR trends and people analytics
Game theory and market design
Institutions of Public Sector: Empirical Evidence
Intangible-driven economy and data-led business models
BRICS: emerging trends, leapfrogging and reverse innovations
National and regional innovation systems
Corporate innovations and competitive advantages
Big data for business and economics studies
Call for Papers
This academic conference is initiated as a response to the emerging and fast-growing trends in Economics and Business management with a particular focus on analytical approaches, data-driven decision making, digital transformation and disruptive innovations in IT. HSE SEM having a pronounced expertise in analytics sees its role in connecting scholars and business practitioners worldwide. We seek to build a knowledge-led ecosystem around quantitative techniques applied to study economic and business phenomena. By contributing to this event, you will become a valuable part of the developing international academic network.
Together we will encourage discussion, explore the development of new data-driven economy and share our ideas with the most prominent experts in academia and business. Furthermore, AMEC 2019 organizes a special platform for young researchers. The PhD workshop held in the pre-conference days, on September 26-27, is a unique opportunity for academic beginners to discuss their studies with peers as well as distinguished professors and receive classes on advanced quantitative methods in business economics and management.
The scope of the conference is topically broad but places an emphasis on analytics and data. Should you have an interesting data setting or research question which requires in-depth empirical study do not hesitate to submit your proposal and contribute to AMEC 2019.
Academic research papers, case studies and work-in-progress are all welcome, while PhD Research, proposals for panel discussions, non-academic contributions and product demonstrations based on the main themes are also encouraged.
Submission details
Submissions of papers must be made through the Conference website until May 31. There are two options for submitting:
1. A full paper with short abstract from 100 to 500 words.
2. An extended abstract from 500 words up to 2000 words.
Upon the decision on acceptance you could be asked to send a full paper to be considered for a publication in peer-review journals – partners of the conference and online conference proceedings.
Conference Programme
The programme will comprise both selected and invited presentations upon the decisions of the tracks' chairs.
Conference programme to be published soon.
Panel Session
The first session "Business Education towards Industry 4.0" is supported by one of the leading international graduate programmes network QTEM (Quantitative Techniques in Economics and Management). The discussion is by Bruno van Pottelsberghe, chairman and dean of QTEM.
One of the most attractive and interesting events is expected to be the session with the editors of three leading journals that agreed to support AMEC 2019: Journal of Corporate Finance Research, International Journal of Emerging Markets and European Journal of International Management. At the session, editors of these journals will address important issues relevant both for young and more experienced researchers: how to choose the most appropriate outlet for their future publication, how to build effective communication with editors and reviewers, how to promote your research after publication and encourage a potential reader, how to build your academic brand and increase awareness in the research field.
Call for PhD Proposals
AMEC PhD WORKSHOP IN APPLIED ECONOMICS
AMEC PHD WORKSHOP IN APPLIED ECONOMICS
Public Procurement – Political Economy - Economics of Freedom
25 - 26 th September 2019
The Center for Institutional Studies and the St.Petersburg School of Economics and Management at HSE University offer a workshop for PhD students and early-career researchers working in applied economics. This annual event is held during the Analytics in Management and Economics Conference with a special focus this year on public procurement, political economy and economics of freedom. Lectures by internationally-renowned scholars will be given in the morning, while afternoons will be devoted to 15 presentations by advanced PhD students and early-career researchers, who will thus benefit from comments and suggestions from experts in the field.
AIMS
To connect young talented researchers in economics from various disciplinary backgrounds and working on different research projects in applied economics.
To offer participants the opportunity to discuss and develop their understanding of, and contribution to, the frontier of scientific inquiry in economics.
To offer participants valuable networking opportunities with peers and with senior researchers.
To encourage and pursue the development of future leading researchers.
VENUE
The venue, is located at the Higher School of Economics, in the stunning town of St.Petersburg, and provides an ideal setting for this event.
APPLICATION
The research proposals should have a maximum length of 2000 words – with the following structure:
1. Introduction: motivation, problem statement, research question
2. Theoretical background of the research problem and literature review
3. Hypothesis, research design and methodology employed
4. Data description and pre-test analysis / Expected data
5. Empirical results and hypothesis testing / Expected results
6. Conclusions and discussions
No Workshop Fee. A flat rate of 1 000 RUR applies for lunches.
Submission is closed now. The list of accepted application will be announced on 26th of July.
Important Dates

Notification of decisions

Early bird registration closes

Final paper due (with any requested changes)
Publication Opportunities
The most interesting and innovative submissions will be recommended for publication to our partnering journals: Journal of Corporate Finance Research, International Journal of Emerging Markets and European Journal of International Management. At the conclusion of the conference there will be an online collection of all selected works.
Organising Committee
Prof. Elena Rogova
Prof. Angel Barajas
Dr. Alexander Muravyev
Dr. Artem Alsufiev
Dr. Elizaveta Shushunova
Dr. Elena Shakina
Valeria Galchenko
Anna Kotova
Anna Daviy
Anna Mazurkina
Participation fee
Russian participants of the Conference
Early bird registration fee
(until July 31, 2019)
Regular fee
Registration Fee
3500 RUB
5000 RUB
Foreign participants of the Conference
Registration Fee
5300 rub (75 EURO)
7100 rub (100 EURO)
Conference Venue
The conference will take place at the main building of the Higher School of Economics in St. Petersburg.
Address
HSE Saint Petersburg, 3, Kantemirovskaya ulitsa, Saint Petersburg, Russia
How to get there?
From Petrogradskaya Underground Station
1. Petrogradskaya Underground Station
Walk
About 3 min, 220 m
2. Boarding at Petrogradskaya Station / L'va Tolstogo Square
31 trolleybus towards Severnyy Prospekt
or
К10, К131, К149, К175, К369 minibuses
5 min (4 stops)
3. Exit on the Vyborgskaya naberezhnaya bus stop
Walk
About 8 min, 600 m
The destination will be on your right.
1. Lesnaya Underground Station
Walk
About 3 min, 220 m
2. Boarding at Lesnaya Station
31, 185 trolleybus
or
К10, К131, К149, К175, К369 minibuses
5 min (2 stops)
3. Exit on the Vyborgskaya naberezhnaya bus stop
Walk
About 5 min, 400 m
The destination will be on your right.
Otherwise, we recommend you to ask your hotel reception to help order you a taxi or use Uber taxi service.
Wi-Fi network
HSE
Login: hseguest
Password: hsepassword